Super Saturday 2017
April 29 @ 8:00 am

-

2:00 pm
Super Saturday is our chapter's gift to the growing community of church organists in Utah Valley and beyond. This free training day is open to the public to learn more about the organ and to be inspired to improve organ-playing skills for church service. If you are a pianist wishing to try the organ or desire to meet with others who share your love for music, this workshop is also for you!
Super Saturday begins with a keynote speaker, followed by several break-out sessions each hour. Classes are offered on such topics as organ essentials, registration, and hymn playing. Admission is free, and a complimentary lunch is provided. The workshop is held on the campus of Brigham Young University in Provo, Utah, in the Harris Fine Arts Center.
8:00 AM: Check-in and Prelude, Madsen Recital Hall South Foyer
8:25 AM: Opening Hymn
8:30 AM: Opening Session and Keynote Address by Mike Carson
9:15 AM: Workshop training classes begin
1:30 PM: Hymn Sing with Jay Goodliffe
2:00 PM: Workshop ends
Breakout Sessions: Training for Beginning, Intermediate
and Advanced Levels
Manual and pedal technique (sign up below)
Hands-on help in the organ lab (sign up below)
Choosing best pedaling for hymns
Basic and advanced organ registration
Improvisation skills
How to prepare a hymn-sing
Creating postludes from the hymnbook
The organized organist
Easy but effective hymn introductions
The importance of networking for the LDS organist
An introduction to the Liturgy
Discovering hidden treasures in the sealed portion of the hymnbook
Conquering stage fright
Organ recital by Dallin Baldwin
Master class with Dr. Brian Mathias (sign up to perform below)
Sign up for free, group organ instruction and hands-on help in the Organ Lab, room E354. Classes include manual and pedal technic and hands-on help from an instructor on hymns, preludes, or organ repertoire that you are currently working on.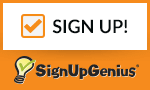 Master Class with Dr. Brian Mathias
Sign up to perform in the master class with Dr. Brian Mathias. Choose a repertoire piece or a hymn and receive feedback and suggestions from a master teacher in front of an audience.